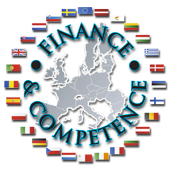 News Snippets
Here we have a number of note worthy news items:
FUNDING THROUGH THE GLOBAL INNOVATION FUND
Author name
Source reference
Here they accept applications on a continuous basis, with no deadlines or 'rounds' of funding. In addition to this open application window, we actively seek out investments. Our review process is highly selective and rigorous, and less than 10% of applicants are invited to submit full proposals.
The stages of your application
After having read and agreed to the important information surrounding our application process you will be ready to apply and redirected to our online portal. The initial application involves two parts.
First, you fill out an online application form with general information about your request for funding.
Second, you upload a short description of your innovation, which will be provided after completion of the online form.
If you are interested in applying for funding please make your way through the following steps in order to start your application:
Understanding the application process
What type and amount of funding should I apply for?
Am I a good fit for the Global Innovation Fund?
What we do not fund
Start an application
CONTINUE TO UNDERSTANDING THE APPLICATION PROCESS 
25 jan 2023
BACK TO TOP